MFL at St Patrick's
Subject Leader: Mrs Mulrooney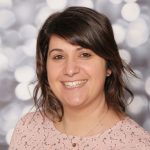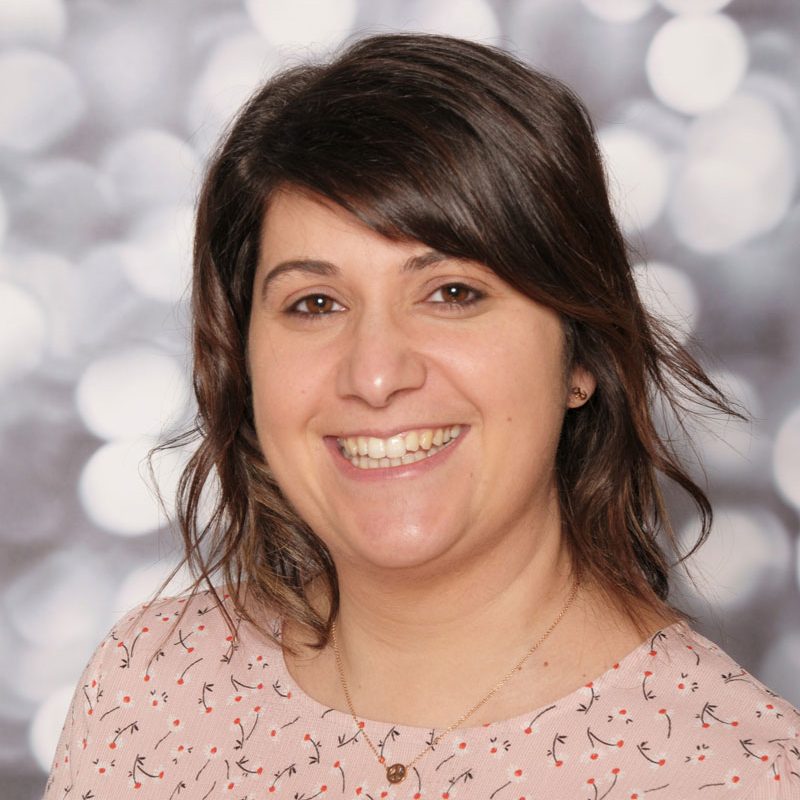 I am Mrs Mulrooney, MFL subject leader here at St. Patrick's.  As MFL lead, my role is to support teachers, promote a love of language learning and to monitor the progress of the children. My own passion for language learning stems from my Italian background and being surrounded by both the English and Italian language as I grew up. As a result, I believe early language learning is important as it gives children a good understanding of the structure of other languages and it gives children the opportunity to develop their cultural understanding. It also supports the children's transition into our local high schools which also teach French alongside other languages.

To support the progress children make across Key Stage 2, I have created a progression map focused on Speaking, Listening, Reading, Writing and understanding of Grammar. It also shows the vocabulary learnt in each class and how it builds over the years.

In order to gain an understanding of how French is taught across the school, I will monitor my subject termly and gain evidence from books and pupil voice. I will use this to inform the strengths and areas for development in my subject, which I will share with staff individually. During the monitoring I will also get feedback from staff on the areas they feel are strengths/ areas for development and will support them to the best of my ability.
Intent
At St. Patrick's, we are determined to ensure each KS2 child receives high quality MFL teaching. We chose to teach the children French as this supports their transition into our local high schools that also teach French. Lessons should teach children the skills needed to communicate confidently in French. Children should also be able to express their thoughts and ideas both in speech and writing.
We believe that studying a language in primary school provides children with skills that are essential for the 21st century. As well as giving them the opportunity to learn a second language, an increasingly important skill in our globalised society, it also helps to promote and develop a broader intercultural understanding. This is closely linked to our school's curriculum driver of the Wider World. By studying the French language, children will be exposed to wonders of French culture and position in the world.

We have chosen French as the Modern Foreign Language to teach as it is one of the prevalent languages in Wolverhampton. We aim to have close links with our community by celebrating different heritage of our children; many of whom speak a different language.

Our aim is to develop an enthusiastic and positive attitude to other languages and language learning. We hope to encourage a lifelong learning of languages among our pupils in order to enhance their understanding of the world and their future economic well-being. We believe that this will aid our students to understand that anything is possible as being able to speak a foreign language can be very beneficial for their future careers.

The study of a second language also supports children's literacy and oracy in school, by raising awareness of aspects of their own language(s), thereby enriching their understanding of both. Our main objective in the teaching of a modern foreign language at primery school is to promote the early development of linguistic competence to enhance their communication skills.

We believe that to accomplish this, we should help the children to do all of the following:
• familiarise themselves with the sounds and written form of a modern foreign language;
• begin to understand a new language, and communicate in it;
• make comparisons between languages;
• develop a positive attitude towards the learning of foreign languages in general;
• use their knowledge of the foreign language with growing confidence, both to understand what they hear and read, and to express themselves in different ways;
• acquire, through all of the above, a sound basis for further study at KS3 and beyond.

We tailor our curriculum to meet St. Patrick's pupils' needs. Children at St. Patrick's benefit from learning about healthy lifestyles. French lessons contribute to promoting this driver of our curriculum by teaching pupils about a range of fruit and vegetables in French so that they are more familiar with a huge variety of fresh food available. We also teach about healthy lifestyles in one of French units.
Implementation
All classes will have access to a very high-quality foreign languages curriculum using the   chosen scheme of work and resources (Rising Stars Euro Stars). This will progressively develop pupil skills in foreign languages through regularly taught and well-planned weekly lessons in KS2 which will be taught by class teachers or higher-level teaching assistants.

Children will progressively acquire, use and apply a growing bank of vocabulary, language skills and grammatical knowledge organised around age-appropriate topics and themes – building blocks of language into more complex, fluent and authentic language. All teachers will know where every child is at any point in their foreign language learning journey.

The planning of different levels of challenge and which units to teach at each stage of the academic year will be addressed dynamically and will be reviewed in detail annually as units are updated and added to the scheme. Lessons offering appropriate levels of challenge and stretch will be taught at all times to ensure pupils learn effectively, continuously building their knowledge of and enthusiasm for the language they are learning.

The units outlined in the LTP ensure that the language taught is appropriate to the level of the class and introduced when the children are ready. Children will be taught how to listen and read longer pieces of text gradually in the foreign language and they will have ample opportunities to speak, listen to, read and write the language being taught with and without scaffolds, frames and varying levels of support.
Impact
Pupils will continuously build on their previous knowledge as they progress in their foreign language learning journey through the primary phase. Previous language will be recycled, revised, recalled and consolidated whenever possible and appropriate.

Teachers will have a clear overview of what they are working towards and if they are meeting these criteria. They will use the long-term planning documents provided to ensure the correct units are being taught to the correct classes at each stage of the scholastic year. Short-term planning is also provided in the form of unit overviews covering the learning targets for each 6-week unit. These planning documents ensure that teachers know what to teach and how to teach it in each lesson, across whole units and across each scholastic term.
Children are expected to make good or better than good progress in their foreign language learning and their individual progress is tracked and reported to pupils and parents/careers in line with school recommendations. If pupils are not progressing in line with expectations, this will be identified and teachers will be able to put in place an early intervention programme to address areas that require attention in any of the language learning skills.
MFL Documents