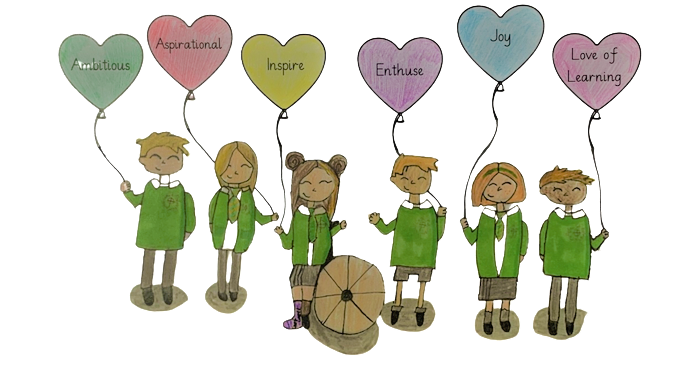 Our Vision
For us, the best possible education is not only about academic excellence, but here at St. Patrick's it is about so much more. We strive to offer a richness of opportunities that are ambitious and aspirational that not only inspire, enthuse and bring joy to our children, but promote a love of learning. We strive to achieve this together with parents as partners and Christ beside us.
We believe that to make this vision a reality, we must:
Follow the example of Christ and in so doing, treat our children, families and staff with dignity and respect.
Help our children and families and each other know of God's love for all of us and to learn about the message of Christ through the Gospels.
Provide a high quality, inclusive education for all where creativity and personality are allowed to blossom and thrive and where independence, motivation and perseverance become life-long skills.
Nurture all individuals to develop confidence in themselves and have high self-esteem and ensure that the children achieve their full potential in all areas of the curriculum.
Encourage and motivate all staff and continually develop our knowledge to ensure the best possible education for all of our children.
Recognise the potential of working in partnership with the children's families, the Parish and wider community in order to fulfil our wider ambitions for the children in our school.
Support our children, their families and each other in the faith journey, in developing a knowledge and understanding of the traditions of the Catholic Church and especially in sacramental preparation.
Foster in the children, respect for themselves and all human-beings and the environment and society in which they live so that they grow into kind and caring young people who respect others regardless of their faith or cultural backgrounds.
Our Mission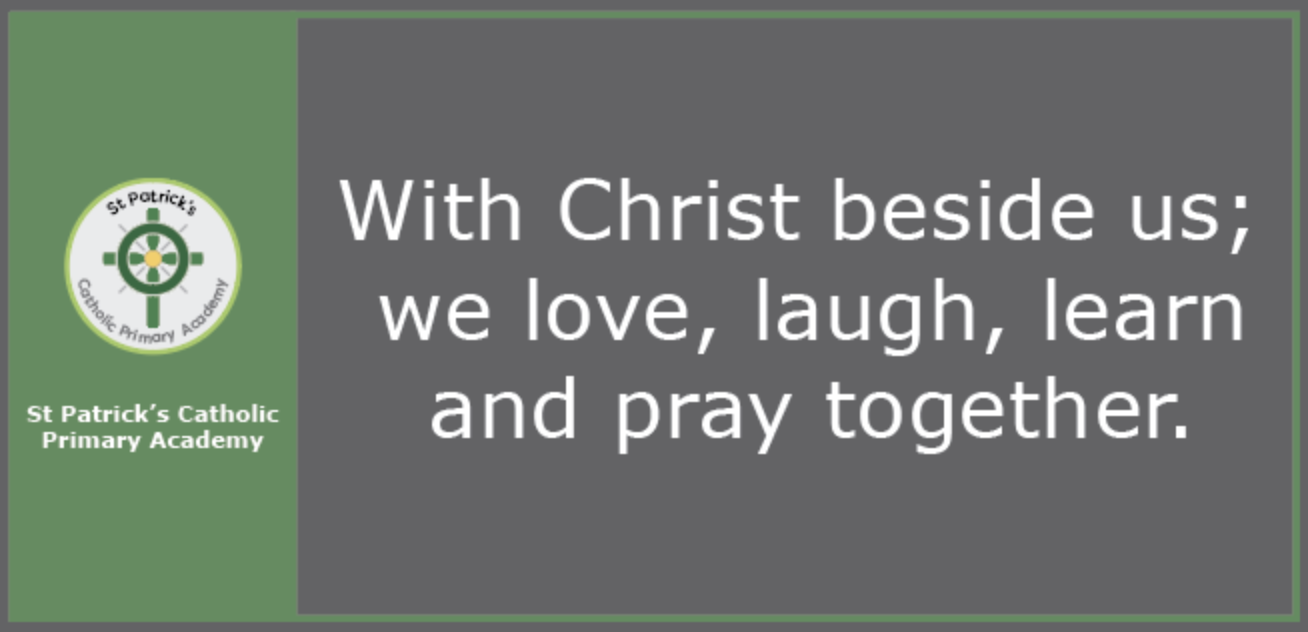 Our Values
As we aim for each individual to grow in the knowledge and love of Christ, all adults at St. Patrick's Catholic Primary Academy have a commitment to the well-being of our children. We see our school as an inclusive community. The development of the whole child is at the heart of our mission as a Catholic school community.
The spiritual journey our children and adults take, brings with it the responsibility of using our gifts to the full, living side by side with each other as Christ would expect us to, with an understanding of truth, justice and peace.
There is an ethos of challenge and a sense of purpose in children's learning coming from high expectations in the learning and teaching throughout the school. We welcome a broad and balanced curriculum, and we prepare our children for their role as citizens of the future.
We have adopted the Jesuit Virtues, following in the example of Pope Francis. The Jesuit Virtues are the terms we use to promote character building with our pupils and they form part of our school mission and ethos.
These virtues remind us how to behave as good Catholic people and we would ask that all parents try and gain an understanding of their meaning so that they can discuss them with their children.
They are as follows: