Error requesting data: cURL error 28: Operation timed out after 5000 milliseconds with 0 bytes received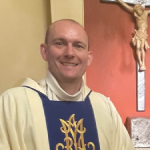 Fr Dawid Piskorz
Type of Governor: Foundation
Link Governor Role: RE and Catholic Life
As the Parish Priest since 2012 of St Patrick's Church, I've had a privilege of being a Governor for nearly ten years now. My role is focussed around RE and the Catholic Life of the school, I often come to say Masses, supporting children preparing for their First Holy Communion and Confirmation or just visiting different year groups in their classes. My hobbies include hiking in the mountains and visiting historic buildings and places owned by the National Trust.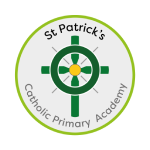 Winnie Andujar
Type of Governor: Foundation
Link Governor Role: RE and Catholic Life
TBC TBCT BCTBCTBCTB CTBCTBCTBCTBCTBCTBCTBCTBCTBCTBCTBCTBCTBCTBCTBCTBCTBCTBCTBCTBC T  BCTBCTBCTBCTB CTBCTBCTBCTBCTBCTB CTBCTBCTBCTBCTBCTBCTBCTBCTBCT BCTBCTBCTBCTBCTBCTB CTBCTBCTBCTBCTBCTBCTBCTBCTBCTBC TBCTBCTBCTBCT BCTBCTBC TBCTBCTBCTBCTBCTBCTBCTBCTBCTBCTBCTBC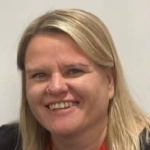 Liz Davies
Type of Governor: Foundation
Link Governor Role: Health & Safety
Mum to two young adults (both studying at St Edmunds). Work full time as a Health & Safety Manager (I promise I'm not the Fun Police!). During free time I enjoy walking my dog and catching up with family and friends.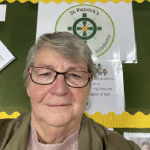 Kay Fenlon
Type of Governor: Foundation
Link Governor Role: Safeguarding, SEND, Equality, Diversity, and Inclusion, Pupil Premium and Recovery Premium, Academy Improvement; Chair
Kay was born in London and attended St Thomas More, where she played clarinet in the school orchestra and represented school and county in cross country. Having joined the Army, Kay served in various places such as Germany, Northern Ireland as well as the British Embassy, Washington DC, where she was awarded the British Empire Medal. After leaving the Army in the rank of Captain she gained her Glider Pilot's licence, also learning to parachute and ski, then set up her own retail business for eleven years. Kay was initially a Foundation Governor at St Patrick's from April 2014 to July 2019, she then rejoined in September 2020. Kay is also the Safeguarding Parish Representative for St Patrick's Catholic Church.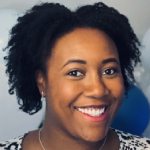 Sàdé Hutchinson
Type of Governor: Parent
Link Governor Role: Pupil Premium and Recovery Premium
Sàdé was born and raised in the Black Country and has always been passionate about supporting people to develop themselves. For over fifteen years Sàdé has volunteered and worked within the voluntary sector and Local Government, in roles that support and encourage children, young people and families.
As a parent to a child who has recently started their journey at St Patrick's, Sàdé is keen to work closely with the school and other Governors to ensure that a high standard is maintained, having a positive impact on the wellbeing of the children and the local community of Wednesfield.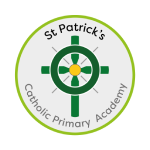 Julie Jayce
Type of Governor: Foundation
Link Governor Role: SEND, Equality, Diversity, and Inclusion
Julie is a full time professional clinical nurse and mum of three young children. Her children had their primary education at St. Patrick's school and we, as a family, have been part of St. Patrick's Church since we moved to UK in 2003. She likes to help and participate in school activities as much as possible to maintain the high standard of the school.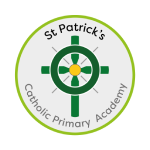 Shona Jefferis
Type of Governor: Staff
Link Governor Role: N/A
Shona has lived in the local area all of her life and both of her children attended St Patrick's and now Our Lady & St Chad. She was previously a Parent Governor at the school and is now a Staff Governor.
Shona loves being creative and enjoys reading, listening to podcasts and walking her dog!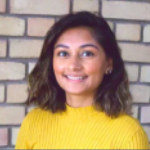 Natasha Randhawa
Type of Governor: Foundation
Link Governor Role: Finance, Safeguarding, Academy Improvement; Vice Chair
Natasha is currently studying for her Chartered Institute of Procurement and Supply (CIPS) qualifications and is currently a Sourcing Specialist, procurement based in the public and private medical field. Previously Natasha was a Senior Account Manager, public sector procurement and has Grant writing and fundraising experience.